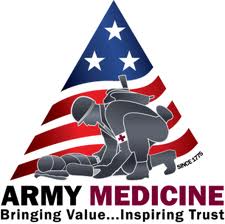 The Department of Defense, Defense Medical Research and Development Program (DMRDP), Military Infectious Diseases Research Program (MIDRP) and Joint Program Committee 2 (JPC-2) has recently announced a funding opportunity: Military Infectious Diseases Clinical Trial Award (MID-CTA).
Detailed descriptions of the funding opportunity, evaluation criteria, and submission requirements can be found in the Program Announcement. The Congressionally-Directed Medical Research Programs (CDMRP) is assigned as the execution agent of the FY14 DMRDP MID-CTA.
The Program Announcement is currently available for downloading from the Grants.gov website (http://www.grants.gov). A listing of all United States Army Medical Research Acquisition Activity (USAMRAA) funding opportunities, including those executed by CDMRP, can be obtained on the Grants.gov website by performing a basic search using CFDA Number 12.420.
The Program Announcement documents are also available on the CDMRP website (http://cdmrp.army.mil/funding/default.shtml and the CDMRP eReceipt System (https://cdmrp.org). All CDMRP funding opportunities, both current and as previously released, are available on the CDMRP website (http://cdmrp.army.mil).