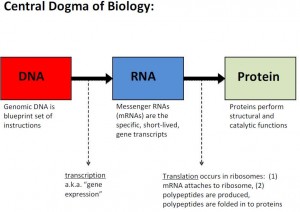 Jordan Peccia has posted the slides from his tutorial, Molecular methods for bioaerosol analysis on Slideshare. If you would like to get a quick overview of molecular-biology based methods, this is a painless, accessible way to do it.
You are encouraged to post your comments and questions after you review the slideshow. We hope to initiate a dialogue about air sample collection methods, analysis, and interpretation of results. The slides include photos of a variety of sample collection devices and comments about their characteristics. We hope to start a dialogue about advantages, disadvantages, and a variety of approaches and to the process of characterizing the microbiome of the indoor environment. You can sign up to receive comments on your comments and be part of an ongoing dialogue that we hope will move the field forward.
For more background, you may want to download the report of a workshop from NIST "Challenges in Microbial Sampling in Indoor Environments," that also addresses many of the issues involved in sampling and analysis.
Finally, the textbook format "Bioaerosols" edited by Janet Macher and authored by a large group of authorities on microbiology of the indoor environment, gives a lot of background that may be useful to those interested in going more deeply into the background for air sampling.