Sometimes efforts to be environmentally friendly can give rise to microbial challenges. This was nicely described by Katie Dahlhausen in her recent post about water quality about green buildings. Other examples include observations that Legionella pneumophila can be contracted from shower heads and the use of low flow shower heads and lower water temperatures may increase its transmission. Likewise, wastewater (e.g., Environmental and Public Health Implications of Water Reuse and Reclaimed water as a reservoir of antibiotic resistance genes) and animal waste are important sources for the spread of antibiotic resistance genes into the environment.
Animal manure has long been used to fertilize fields and may also increase antibiotic resistance genes and alter the structure of soil bacterial communities (see original study here: Bloom of resident antibiotic-resistant bacteria in soil following manure fertilization). A surprising and important result from this study is that the use of antibiotics in livestock was not required for antibiotic resistance to emerge. A recent blog post from Food Safety News describes how composting manure prior to application in the field may help reduce the spread of antibiotic resistance genes from manure: Black Gold and Antibiotic Resistance.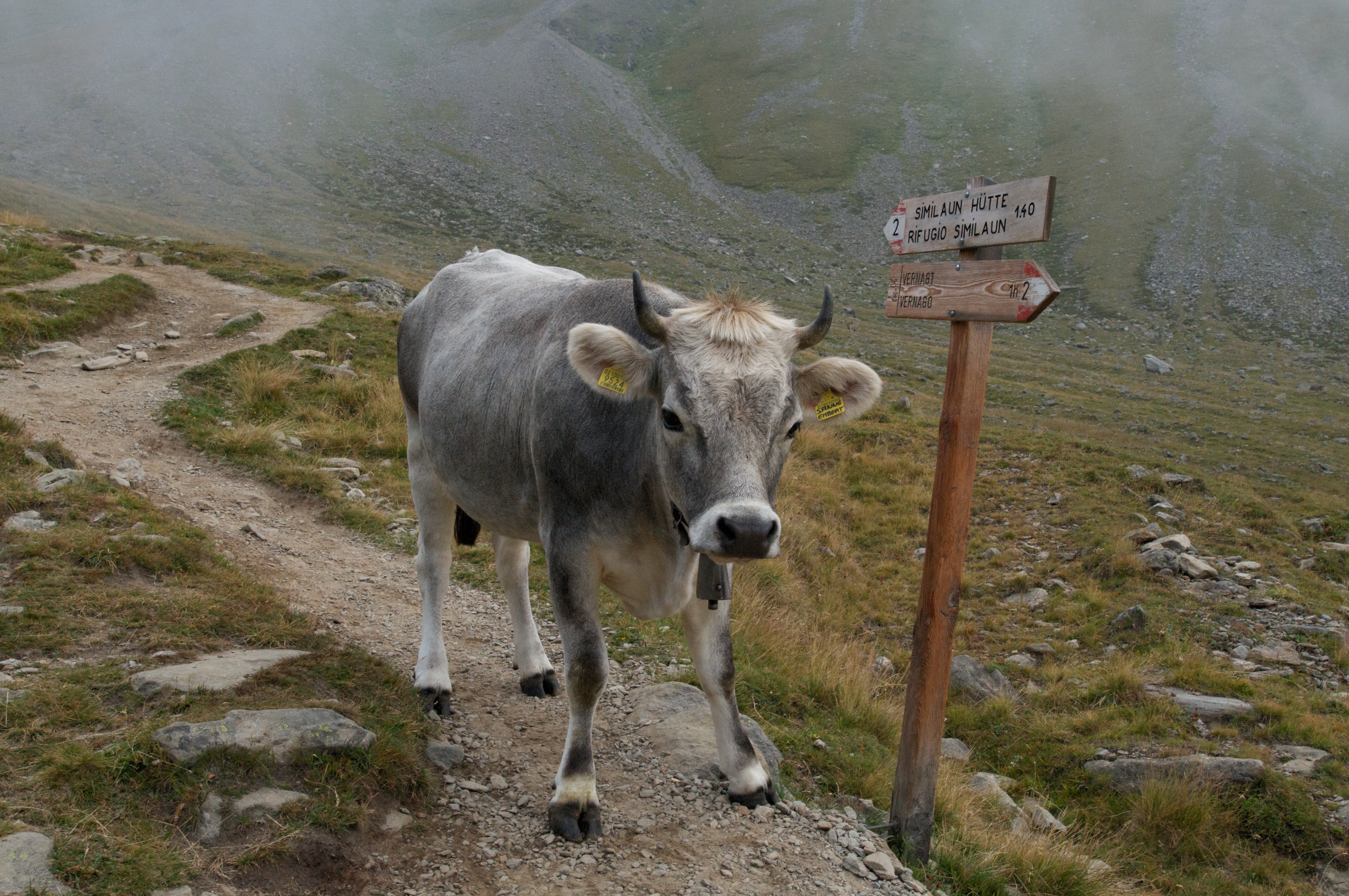 A cow in Northern Italy, home to wonderful food and cheeses, and where you can also regularly discern the scent of manure in the air after its application to agricultural fields. Photo by Holly H. Ganz.
None of this means that we should abandon efforts towards improving sustainability, start wasting lots of water and electricity, make heavy use of antimicrobials or take showers with boiling hot water. Instead we need to design and conduct more of these careful studies to help us address these challenges.