The electron microscope facility on campus here at UC Davis has been hosting a tabletop scanning electron microscope for the past two weeks. We were invited to bring samples and test it out, no sample preparation required. And so for fun, I brought in a dust bunny from the floor of my house, where I live with my husband and two active dogs. It's spring and the dogs are busy shedding, so there was ample material available. We have wood floors, an air filter and vacuum once a week.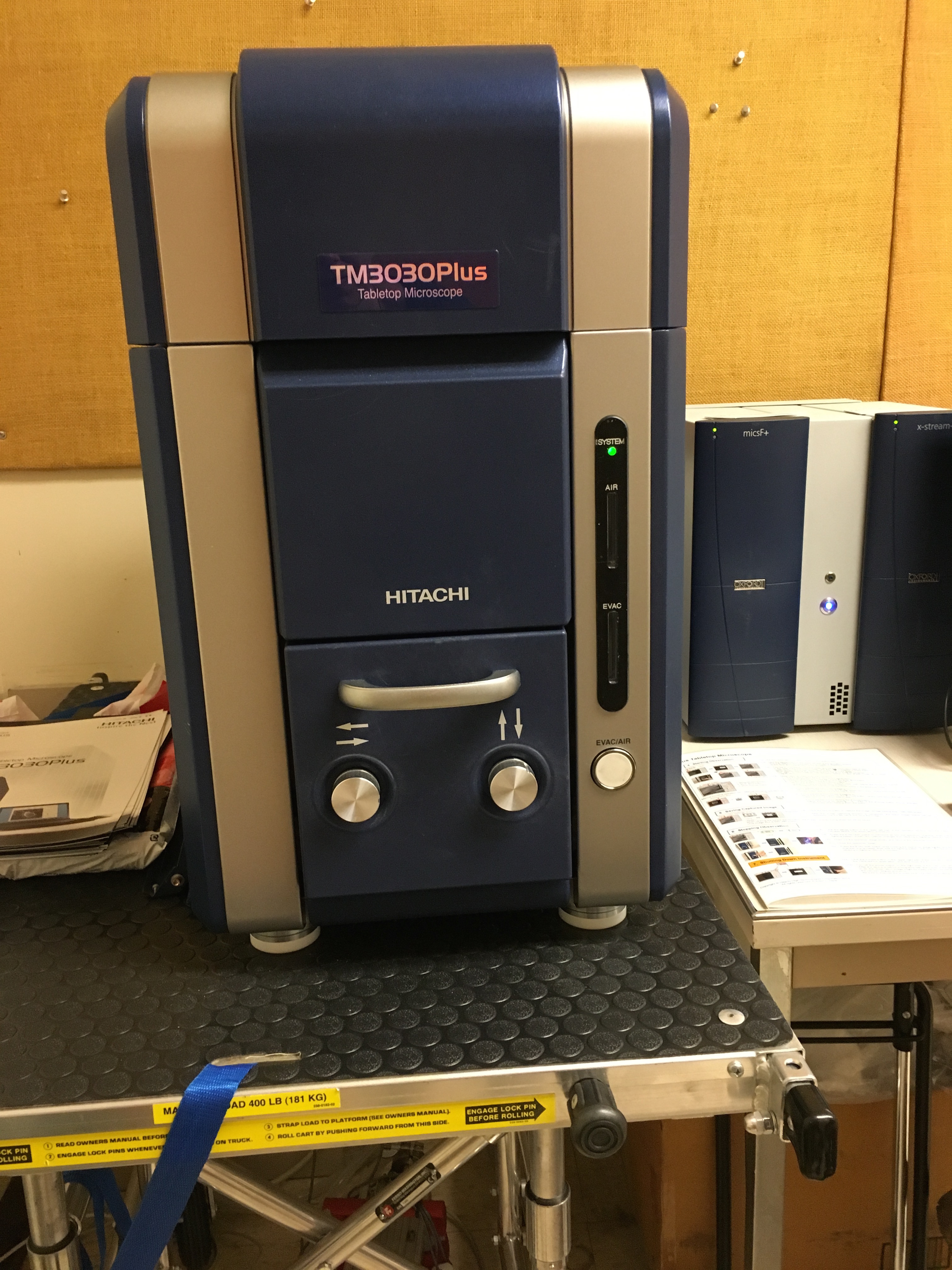 The tabletop SEM is very easy to use and a lot of fun (you could spend hours examining your fingernails). All you do is stick your sample onto an adhesive carbon disk and place it inside the SEM and press a button. Within seconds, you can start to look at your sample.
My dust bunny contained tiny bits of feathers that must have come from our down pillows and blankets. Still I was very disappointed that I couldn't find any dust mites. Does any one have advice on how to collect dust mites? There were a few round things that we thought might be bits of skin. Here are some of the images in case you ever wondered what a dust bunny looks like up close.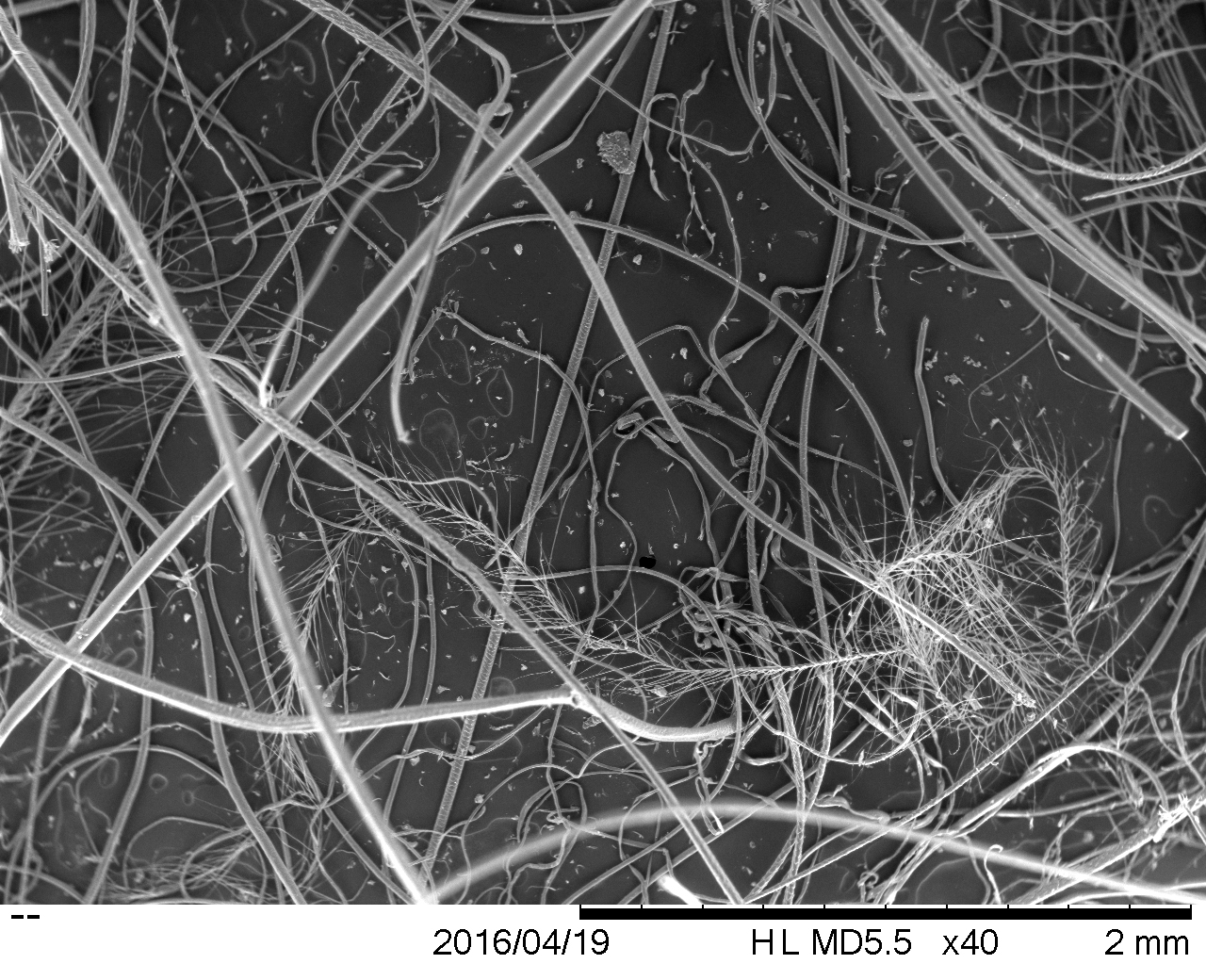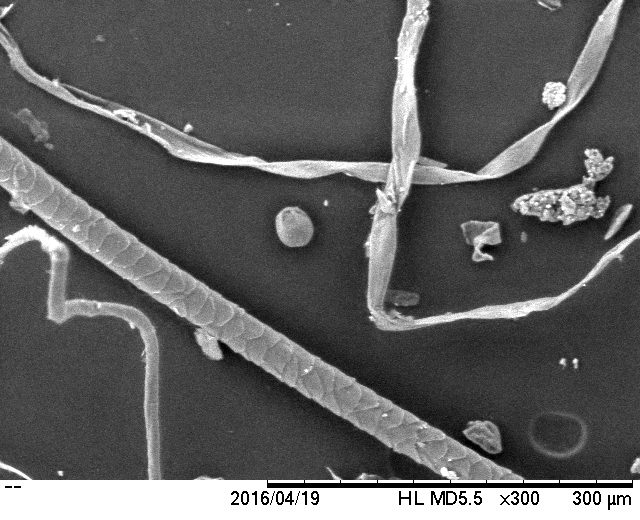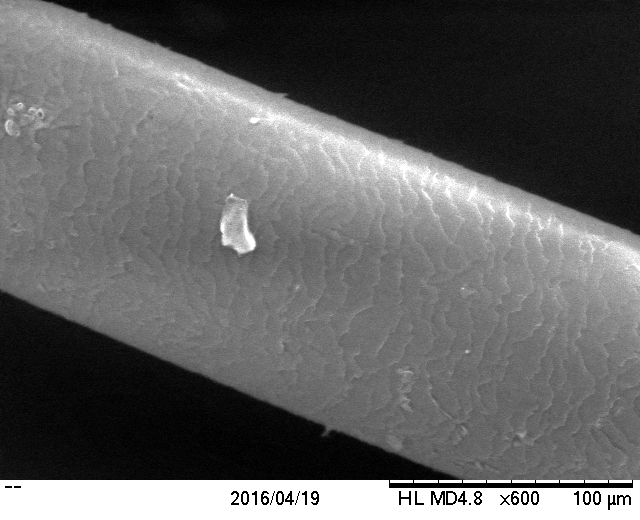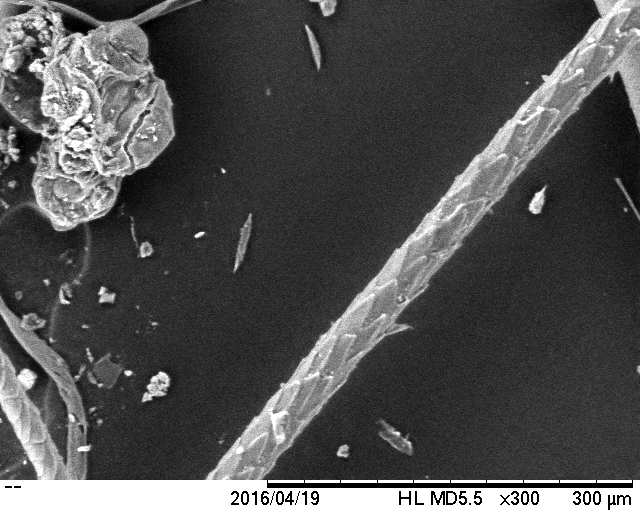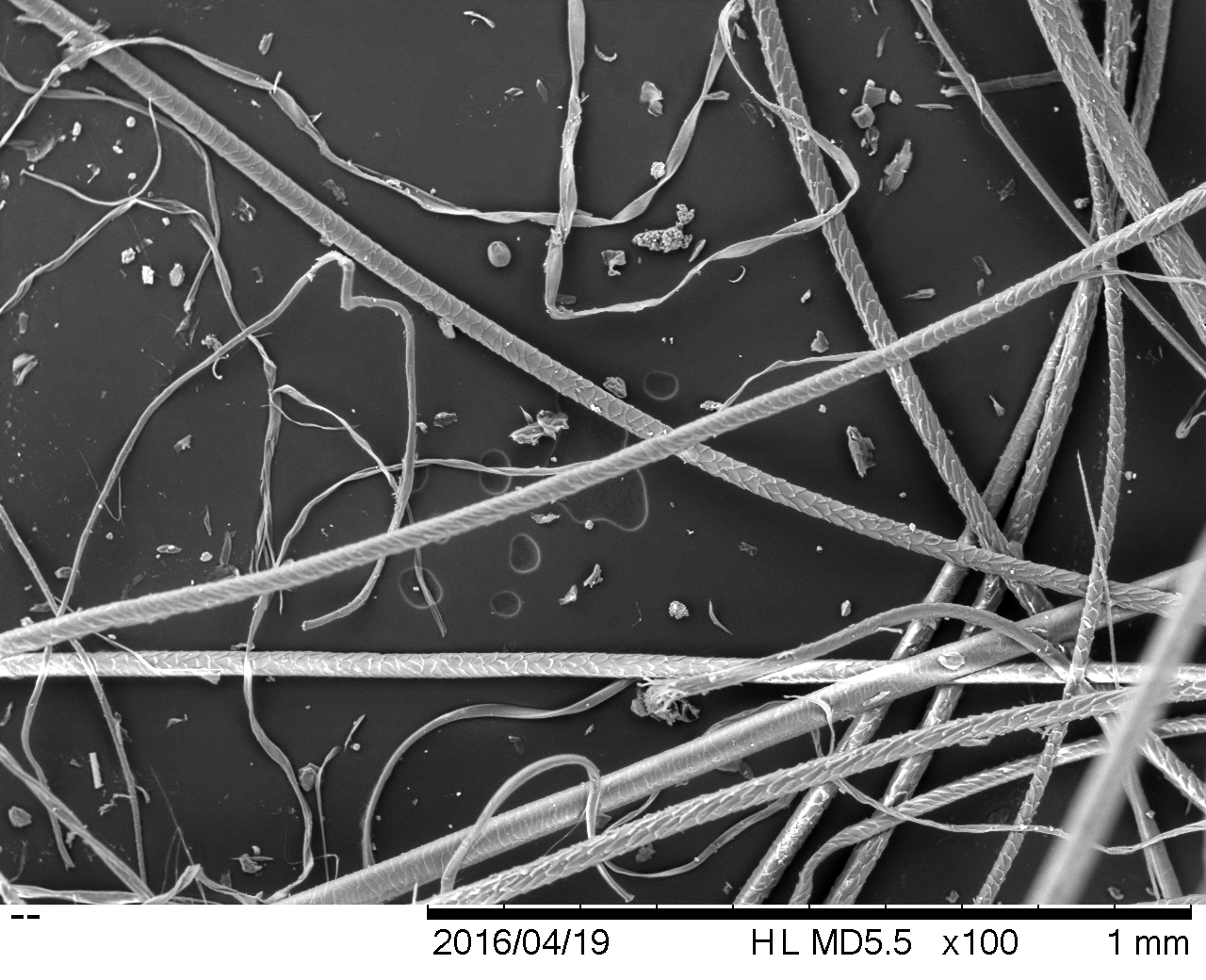 If such a microscope was widely available and free to use, what would you examine in the built environment?