Got an email from the developers of IRIS AI the other day: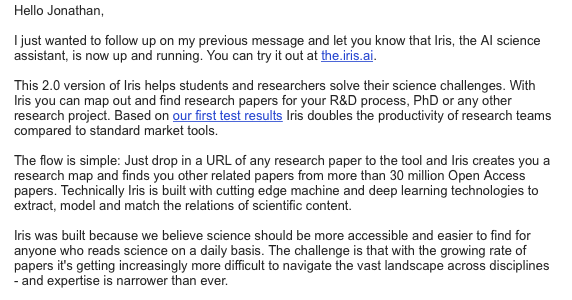 And decided to play around with it. So I went to our Zotero collection on microbiology of the built environment: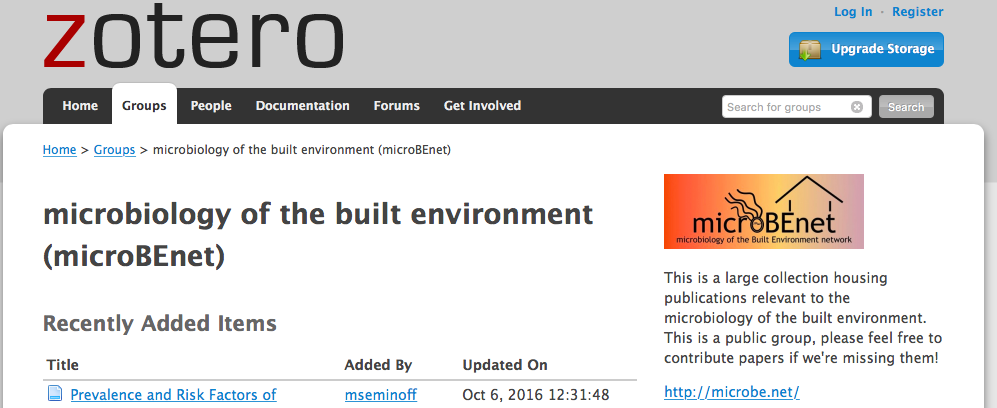 From there I got a paper and found it's URL:
Meadow, J. F., Altrichter, A. E., Kembel, S. W., Kline, J., Mhuireach, G., Moriyama, M., Northcutt, D., O'Connor, T. K., Womack, A. M., Brown, G. Z., Green, J. L ., Bohannan, B. J. M. Indoor airborne bacterial communities are influenced by ventilation, occupancy, and outdoor air source
I then went to IRIS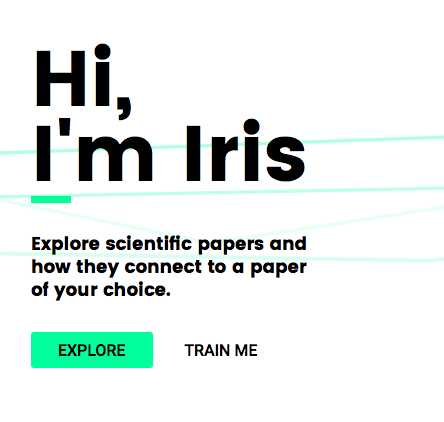 Clicked on Explore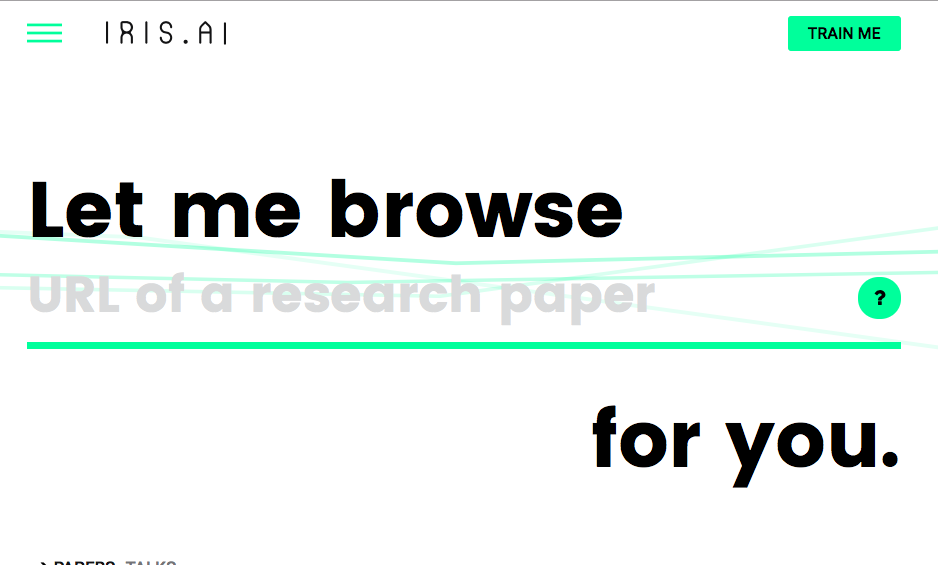 I pasted the URL into the bar: and waited and this came up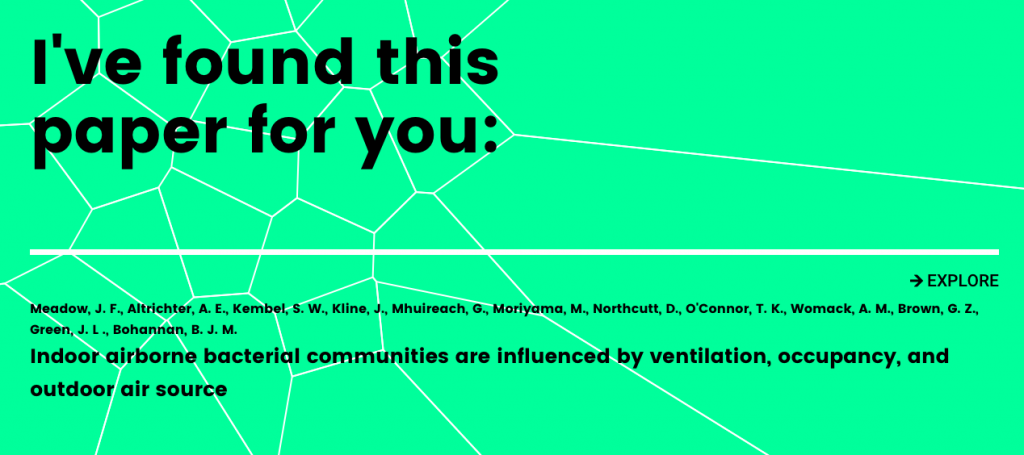 I clicked on Explore and voila – 235 papers sorted by categories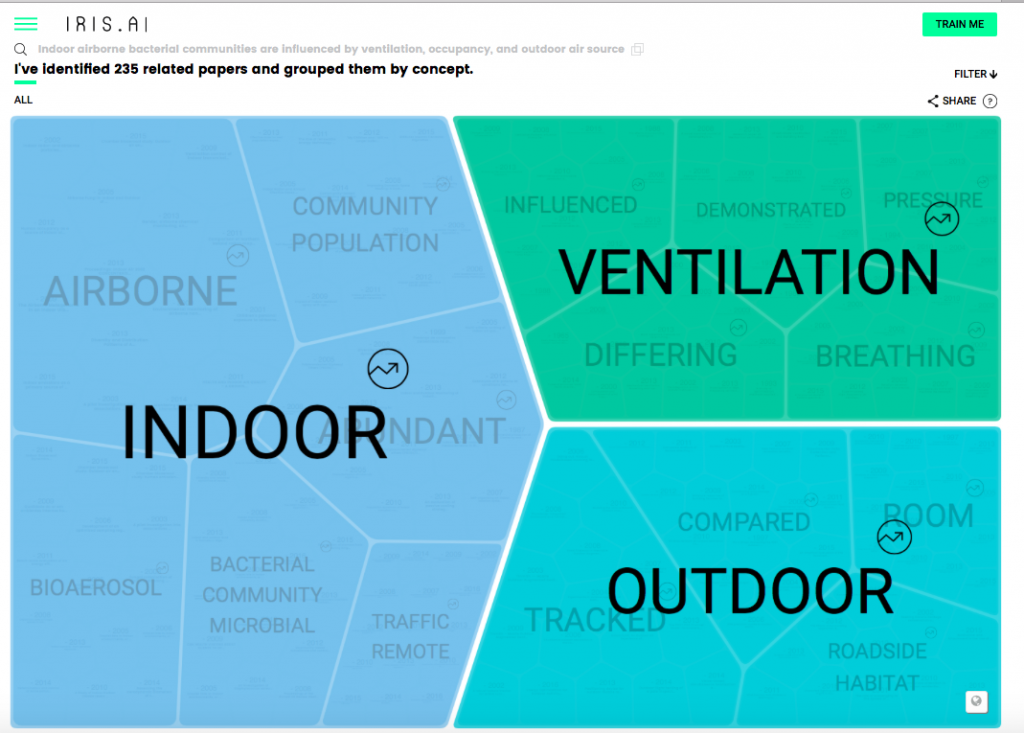 One can then get some metrics or zoom in on different categories. I zoomed in: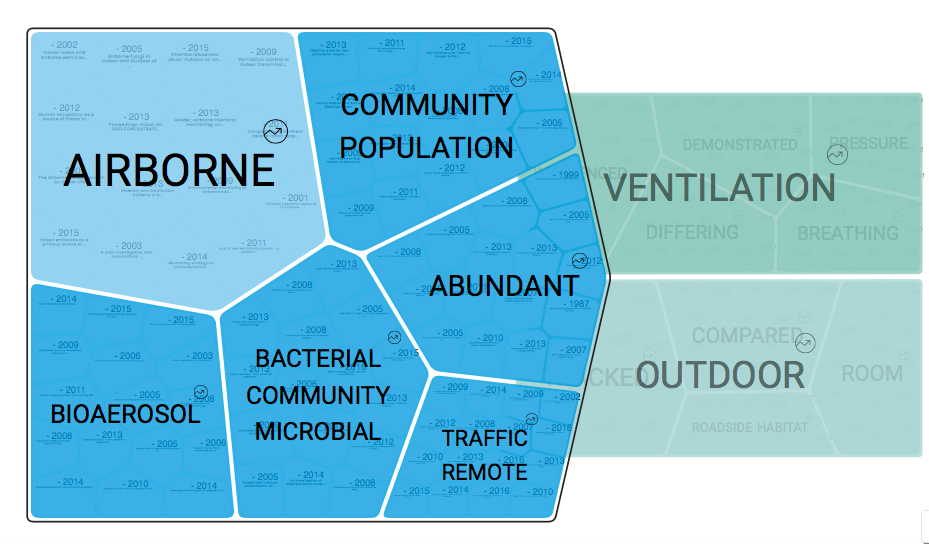 and more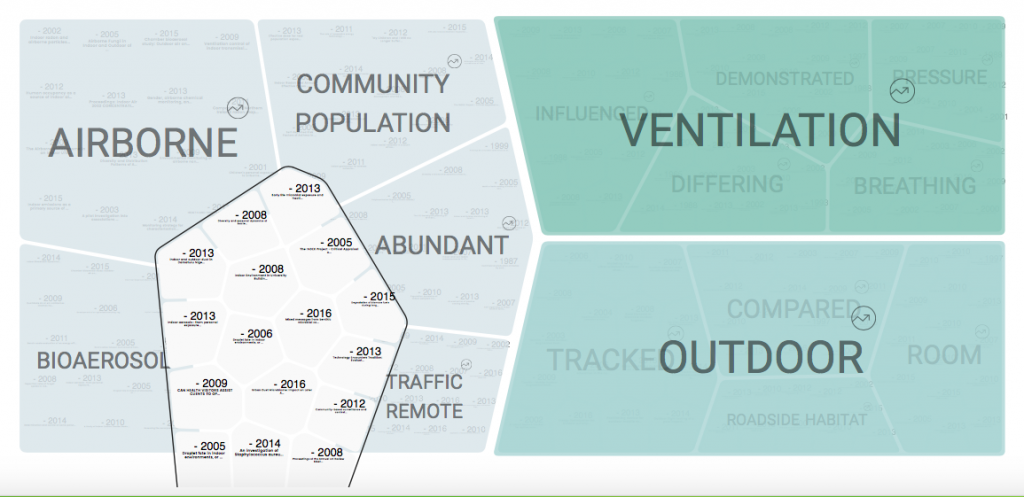 and inside each box are papers of possibly relevance.  And it really did a pretty good job of both finding possibly connected papers and finding papers I was not aware of.  Wow — good first test.  So I tried another.
And it found 477 papers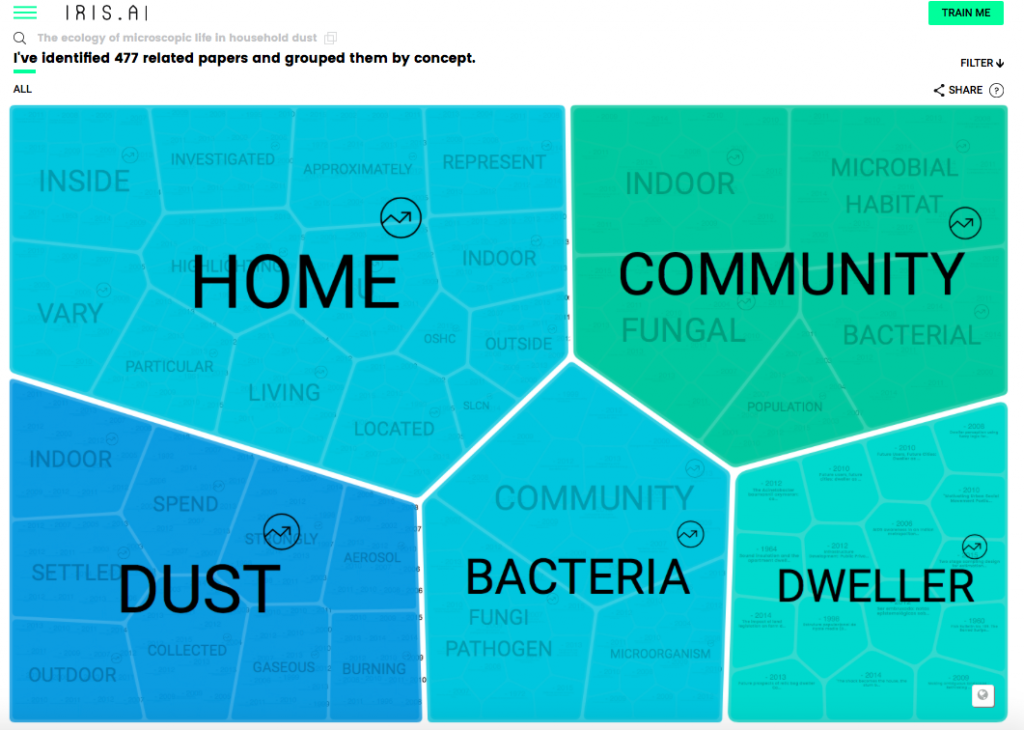 So I zoomed in on some topics.  Some were relevant to me some not but that is OK.  I found one relevant. And it led me down an awesome rabbit hole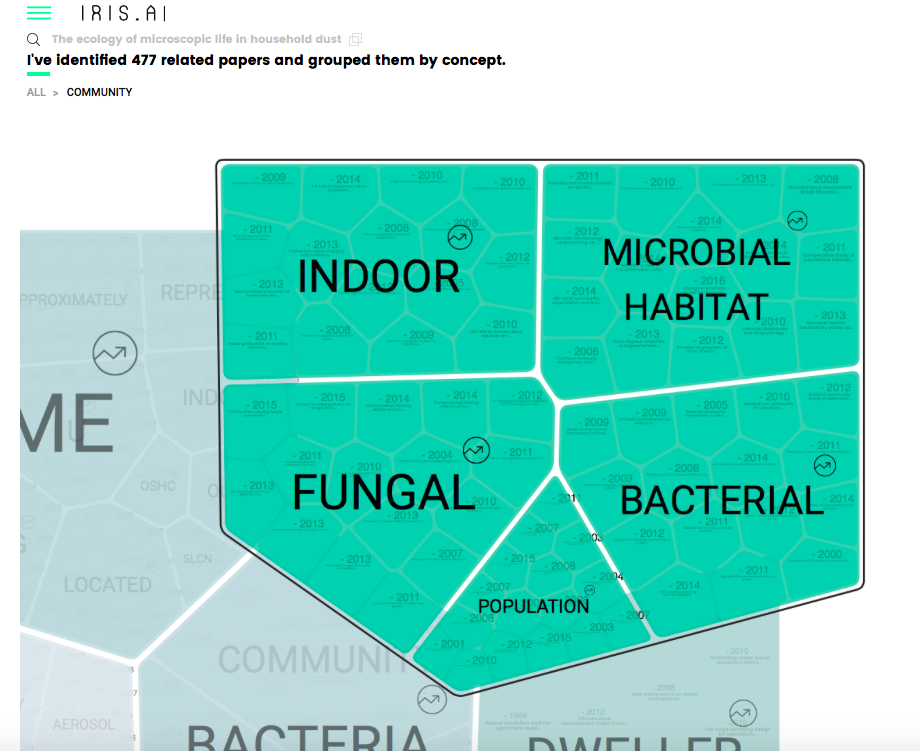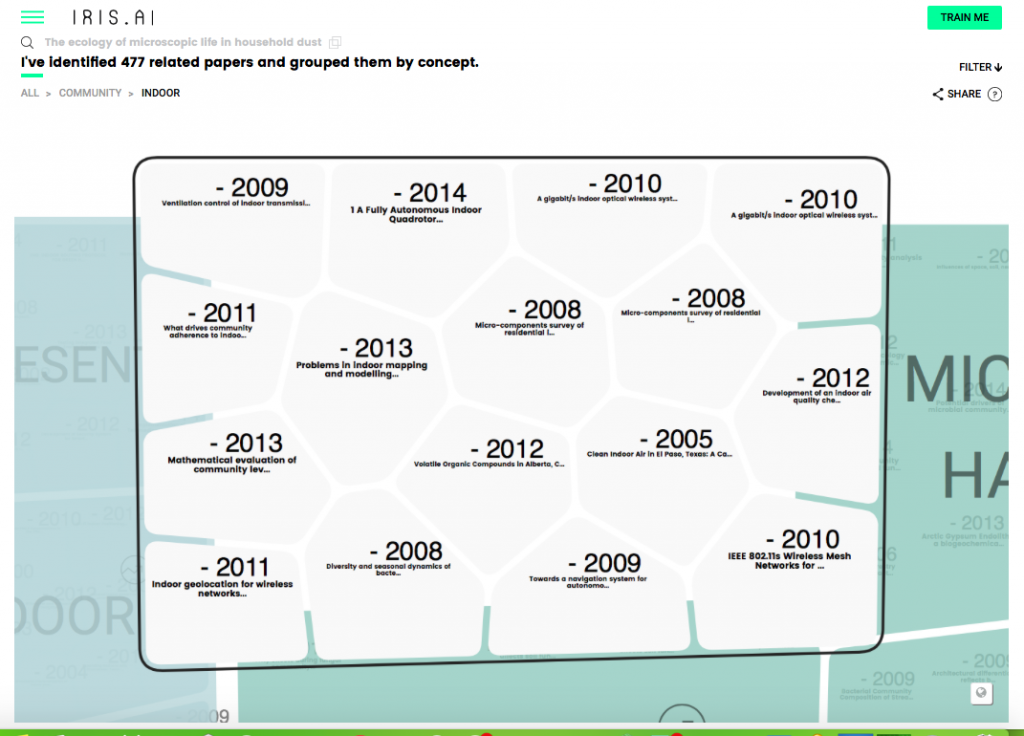 To a specific paper from 2008–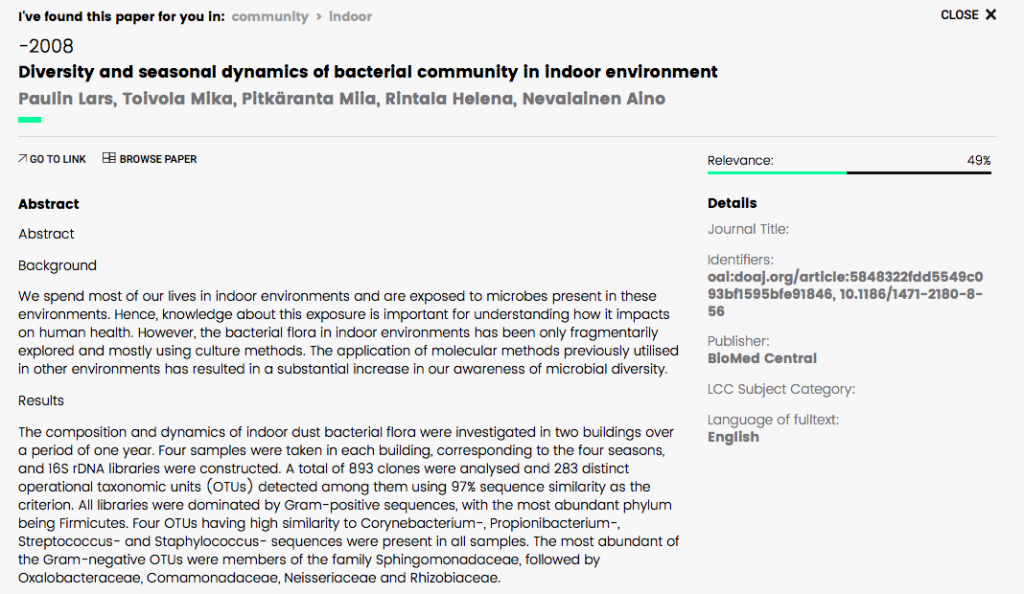 And then by clicking browse paper I could look at connections for this paper.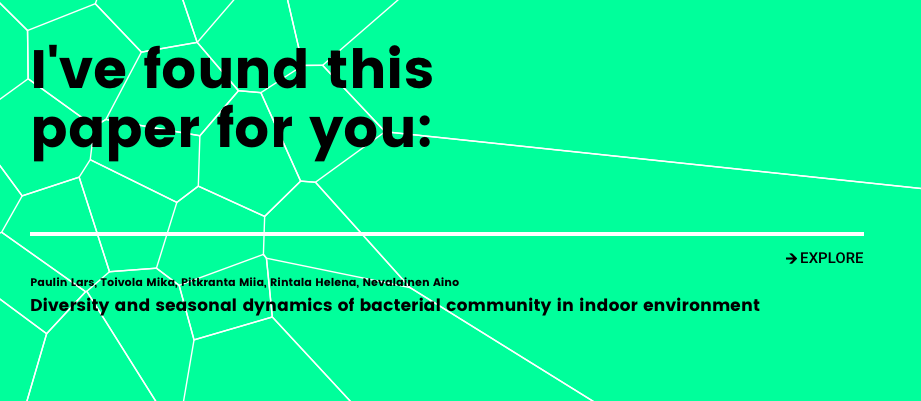 And then into the rabbit hole again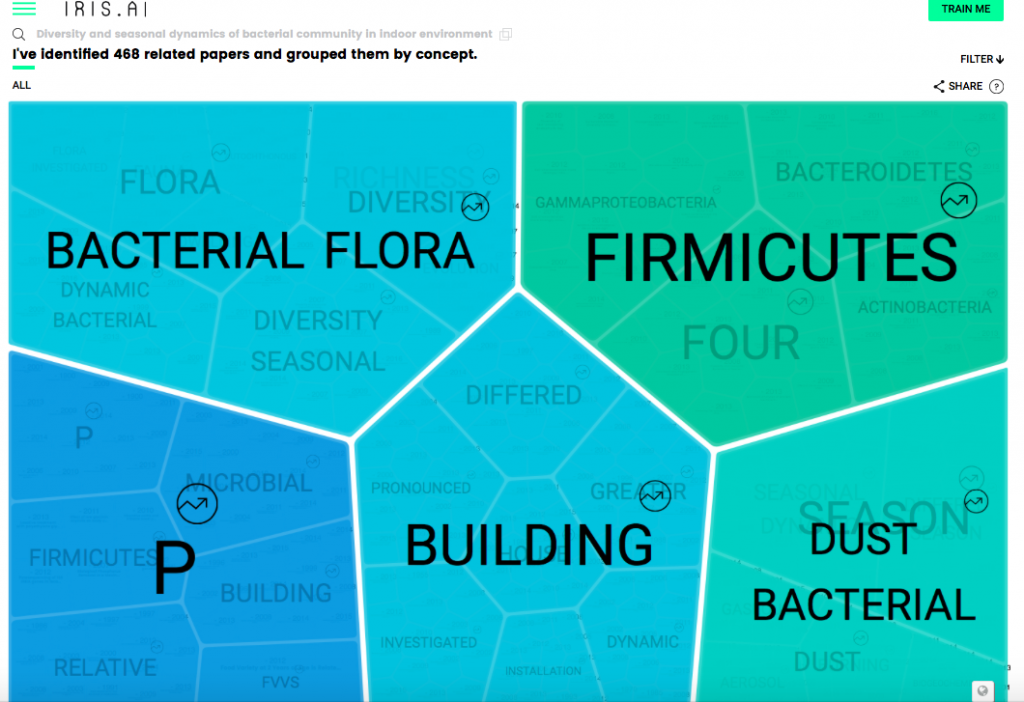 Honestly, I am off, on a Sunday morning, to play around more with IRIS so I am stopping with this post.  It is a nice rabbit hole to go into.  I definitely think it is worth checking out.