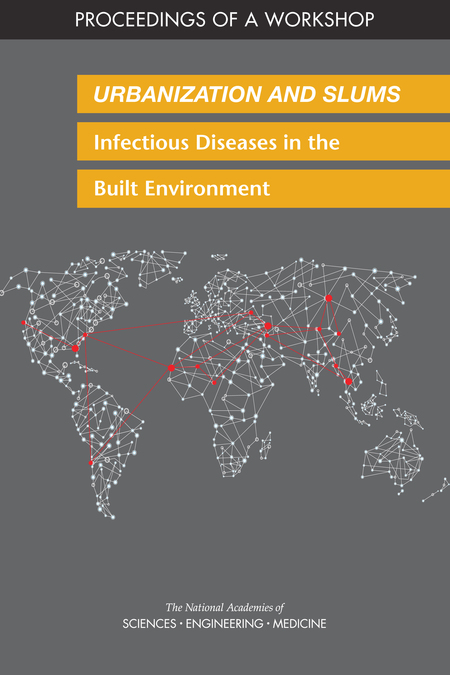 On June 8, the National Academies Press released a proceedings of a workshop on Urbanization and Slums: Infectious Diseases in the Built Environment, available for free download here.
The workshop rapporteurs have prepared this proceedings as a factual summation of the sessions presented by the National Academies' Forum on Microbial Threats, in collaboration with the Board on Life Sciences on December 12-13, 2017, in Washington, DC. The event featured discussions on the social, physical, environmental, and political drivers of infectious disease transmission in an increasingly urban and interconnected world; effective interventions and policies to achieve sustainable, health-promoting urban built environments; and strategies to close the research gap and scale up successful practices.
The presentations and webcast recordings have been posted to the Forum web page, and these resources will remain available as an archive for free public access.
For more publications and upcoming workshops from the Forum on Microbial Threats, please visit www.nationalacademies.org/microbialthreats.