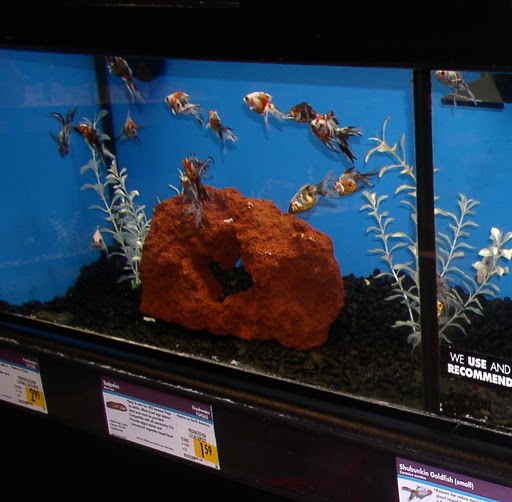 Recently I wrote here about a new report on a citizen microbiology effort focusing on microbes in water heaters: More on citizen microbiology project from @Penn_State & @NASA on thermophiles in water heaters via @scicheer @Sci4Cits
Well, a new paper in PLoS One (PLoS ONE: Aquarium Nitrification Revisited: Thaumarchaeota Are the Dominant Ammonia Oxidizers in Freshwater Aquarium Biofilters.)  got me thinking about a indoor locale that might get kids a little more excited than water heaters.  The paper focuses on microbes in filters from aquarium filters (fresh and salt water systems).  The study used PCR and other molecular approaches to track and compare ammonia oxidation genes as well as bacterial and archaeal taxa.  And they found an interesting correlation – there was a strong signal for higher levels of archaeal ammonia oxidizing taxa in freshwater but not salt water tanks.  For the folks interested in ammonia and nitrogen pathways this is important and the authors suggest tanks like this could become a model system of sorts.
But to me, this could become a great model system because one could imagine 100s-1000s of people sending in samples as part of a Citizen Microbiology project.  Not that I am the first to think about this – many microbiology courses around the world have done projects on aquarium samples.  But as far as I know they have not extended to "Citizen" project.  I think I might pursue this … and I note … as part of our activities here we are going to be organizing a Citizen Microbiology workshop in the near future.  So stay tuned.
Some related things from the web: