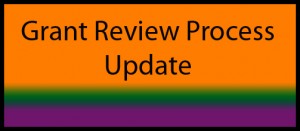 The Sloan Foundation review process for proposals dealing with the microbiology of the built environment deadline has been extended from June 15th until the first week of July.  Full text below:
Dear Colleague −
Due to the large number of submissions in response to the March 27, 2012 call for letters of intent, the review process has been extended through the first week of July.  At that time, a small number of applicants will be asked to prepare a full proposal due August 1, 2012 in accordance with our Grant Application Guidelines.  The Foundation expects to announce the four recipients in late September 2012, with funds available starting October 1, 2012. 
Thank you for your interest.
Sincerely,