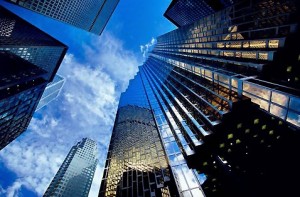 In the "Extremo File" blog, Jeffrey Marlow discussed recent work from the BioBE Center: Is Your Office Building Trying to Kill You? | Wired Science | Wired.com.  The post discusses how studies of microbial ecology are moving from the outdoors to the indoors and that is a useful message to get across.
I presume the post is referencing this paper: Architectural design influences the diversity and structure of the built environment microbiome in ISME which is freely available via the ISME open option.  This comes from the Sloan Foundation funded BioBE center and is certainly worth a look …
Though I cannot find any link to this or any other paper in the blog post, which is too bad.