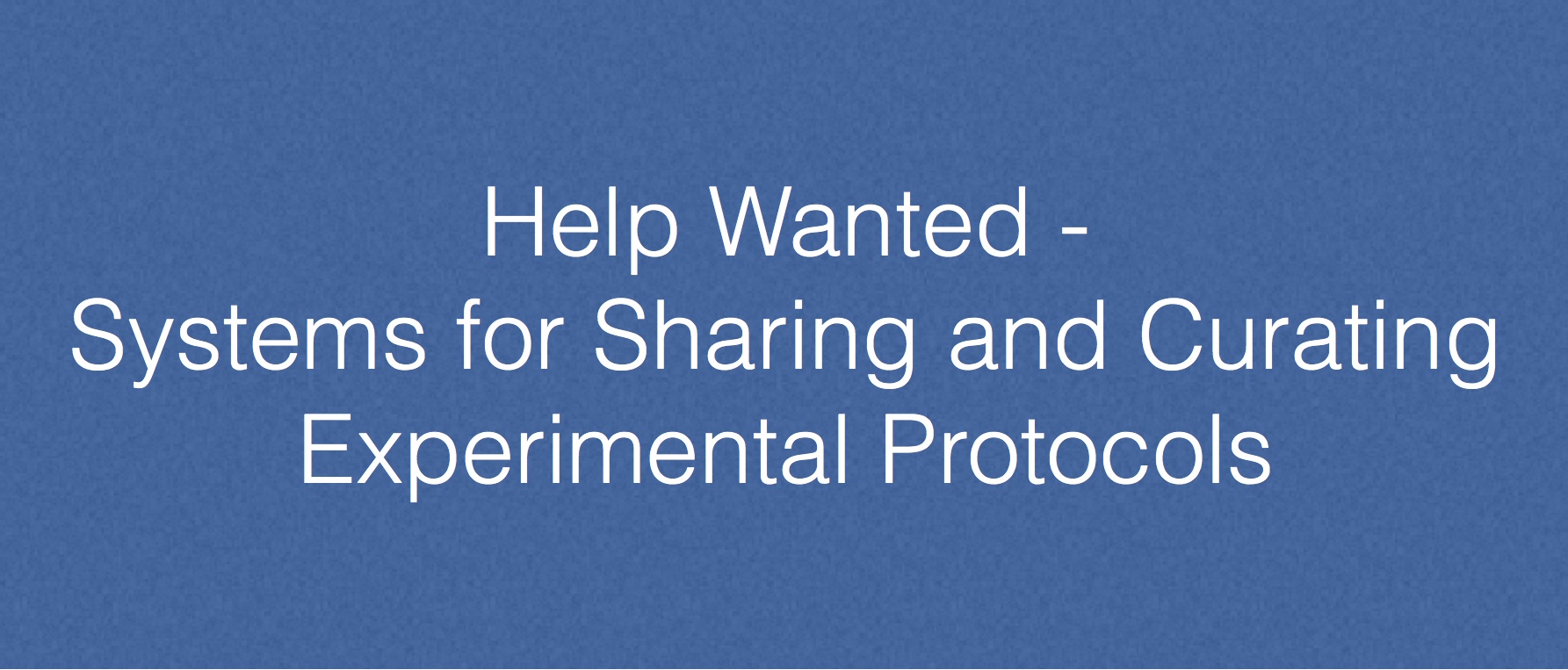 One of our goals this year for microBEnet is to start to build a protocol library for members of the community.  This library would hopefully include methods for carrying out all sorts of different kinds of work – from how to sample dust in a building (e.g., do you use a shop vac or a small filter?; if you use a shop vac, which one and how?) to how to do bioinformatics analyses of microbiome data.
So I have been asking around and sniffing around and searching around for ways to build such a library.  And this question is likely of interest to anyone out there who would like to publish, share, or access various protocols.
In my brief looking around I have found four systems that have features that are similar to what I am imagining.
Ideally any system would have the following features
Open (e.g., open source software running it)
Free (i.e., no charge for the user)
Have rewards for posting (e.g., getting a DOI / citable publication)
Good links to published literature
Links to ways to order reagents and supplies
Versioning
Easy access / printing for using during work
Some people in my lab have been arguing that most of the features I am looking for could come from GitHub.  I think this is an interesting idea but I just do not see most of the non-computational people in a field using GitHub to share lab protocols.
So – I am writing here to seek input from the community.