Just a quick post here.  Got alerted to this paper by Google Scholar updates: A Combined Approach to Assess the Microbial Contamination of the Archimedes Palimpsest.    And I was drawn into it immediately by the first line in the introduction
The transmission of ancient texts through the ages appears to be an almost miraculous event from both the microbiological and cultural point of view.
What a great first sentence.  And the rest of the paper does not disappoint.  Microbes on ancient texts are important for a variety of reasons – not the least of which relates to degradation of the texts.  Anyway – this paper (well, I suppose I should say "article" since it is not actually on paper as I am reading it) also is a good example of what one can do by combining different types of analyses to understand the microbial ecology of a human created object.  It is definitely worth a read.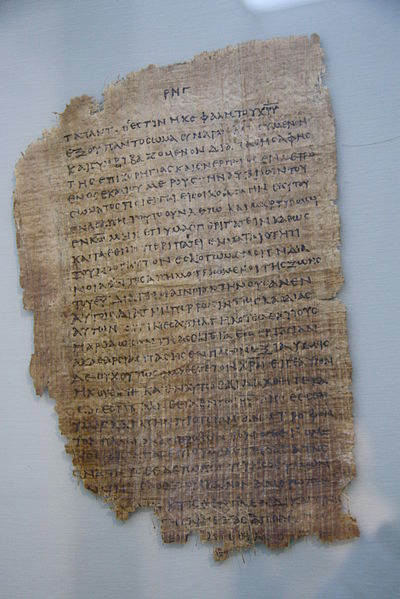 Image credit:
By Giovanni Dall'Orto (Self-photographed) [Attribution], via Wikimedia Commons