Analysis of the growth data from space is ongoing but we have some preliminary results to share:
Firstly, 47 of the 48 bacteria grew at least a little bit in space, the only exception was the sample collected from the Philadelphia Phillies dugout.  Sorry guys!
A number of the bacteria grew quite well in fact, filling up the entire well on the plate.   We'll have pictures of this once the next Dragon spacecraft returns with our plates, hopefully sometime in January.
We had hoped to be able to announce the winners of the microbial playoffs by today, but it's such a close race in each category that we're going to have to do some more detailed analysis over the next couple of days.   Instead we're announcing the finalists in each category, from which the winner will be decided.  Rumor has it that a special prize is in order for each of the winners.
So here are the categories: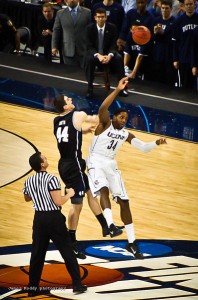 "Best Tip-Off".   This is for the bacteria that starts growing right out of the gate.  We measured this by the percentage increase in growth between time 0 and our first growth measurement 24 hours later.   These bacteria all spent 9 months in the deep freeze, going around the earth every 90 minutes, but as soon as they thawed out they took off as if nothing had happened.
Finalists:
"Best Sprint".  This category was for the bacteria who really hit their longer-term stride quickly.   We defined this roughly as the shortest time to reach halfway to the maximum growth observed… this is much later than the time for the best tip-off as described above.
Finalists: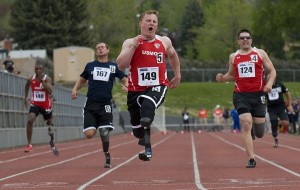 "Best Huddle".   This is for the microbes that grew to the highest density… really packing those cells into the space allowed.  It might have been fast, it might have been slow, but these bacteria crammed into their wells.
Finalists: