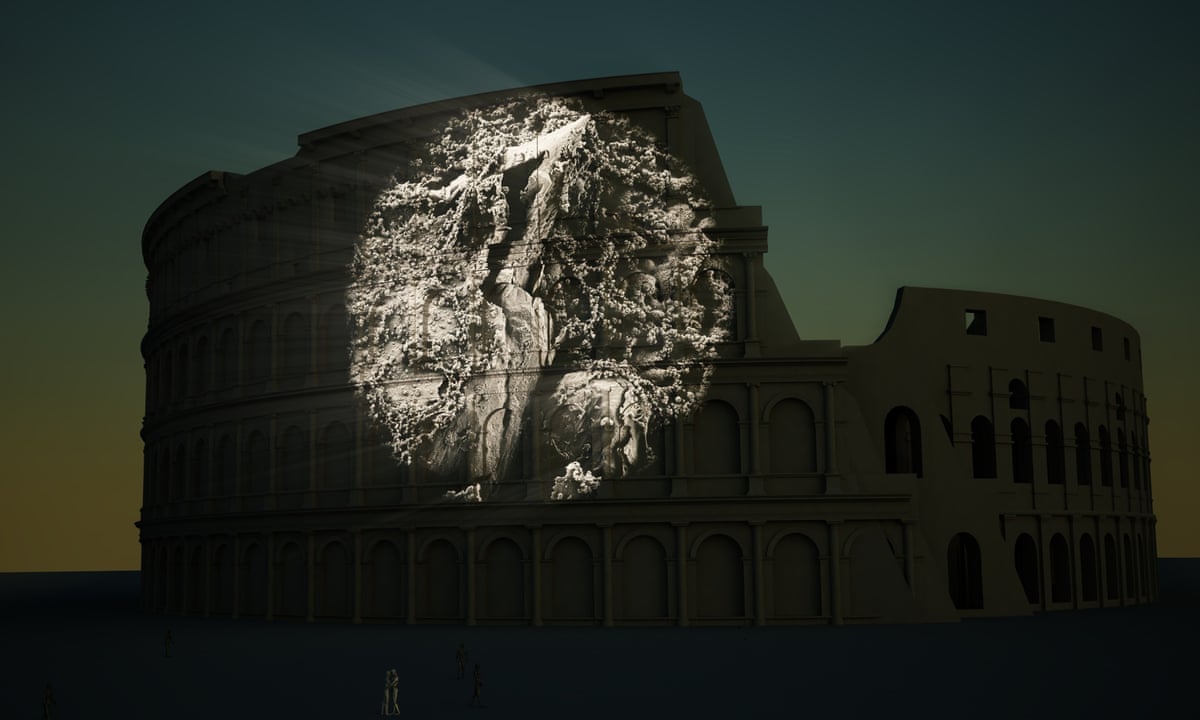 OK, so they are not actually gigantic bacteria.  But this is just really a great idea: The Colosseum becomes a living artwork — powered by its own bacteria | Art and design | The Guardian
Now the arena — or rather, the bacteria within it — is becoming a living artwork for the first time, over three nights starting on 17 September.
This is a project by artist Sabine Kacunko and this is what she told the Guardian:
"Multimedia artist Sabine Kacunko will make the Colosseum glow with a projection of bacteria she has gathered from its very walls." … "I make visible what you normally don't see," she says. "My film brings the surface of the Colosseum to life."
This project she has called The Invisible Big Bacteria Project.
I note – she has been doing microbe-themed art projects for some time, but this is definitely, well, the biggest.
Sure the Guardian article has some awkward bits in terms of the science.  For example:
Kacunko found that a section of RNA sequence in humans was identical in plants and animals (if DNA is the blueprint of life, RNA makes proteins that carry out its instructions).
But still, this Invisible Big Bacteria project has me fascinated.  The project is not just about projecting pictures of bacteria on the walls of the Colosseum:
Kacunko has also designed software that translates bacterial movement into sound. Over the three nights, a pair of dancers will perform to the track before some of the buildings constructed from the Colosseum's remains.
The project will be live streamed, of course.  See here.