This recent PLoS One article on Associations with Fungal DNA and Mycotoxins in Classroom Dust seems especially appropriate considering the blossoming of flowers and accompanying seasonal allergies that's now happening in our part of the world. Sick building syndrome (SBS) is associated with the following symptoms: ocular, nasal, throat and dermal symptoms, headache and tiredness. Norback et al (2016) studied associations between rhinitis and symptoms of SBS and levels of fungal DNA sequences, mycotoxins (sterigmatocystin and verrucarol) and cat allergen (Fel d 1) in eight schools in Johor Bahru, Malaysia.
Although the classrooms had fresh air and low CO2 levels, the authors identified positive associations between total fungal DNA in swab samples of classroom surfaces (blackboard edges) and ocular symptoms (p = 0.03), rhinitis (p = 0.006), throat symptoms (p = 0.04) and tiredness (p = 0.01). Interestingly they identified a negative (potentially protective) association between Streptomyces DNA and rhinitis (p = 0.04). Most of the results are presented in tables which you can find online.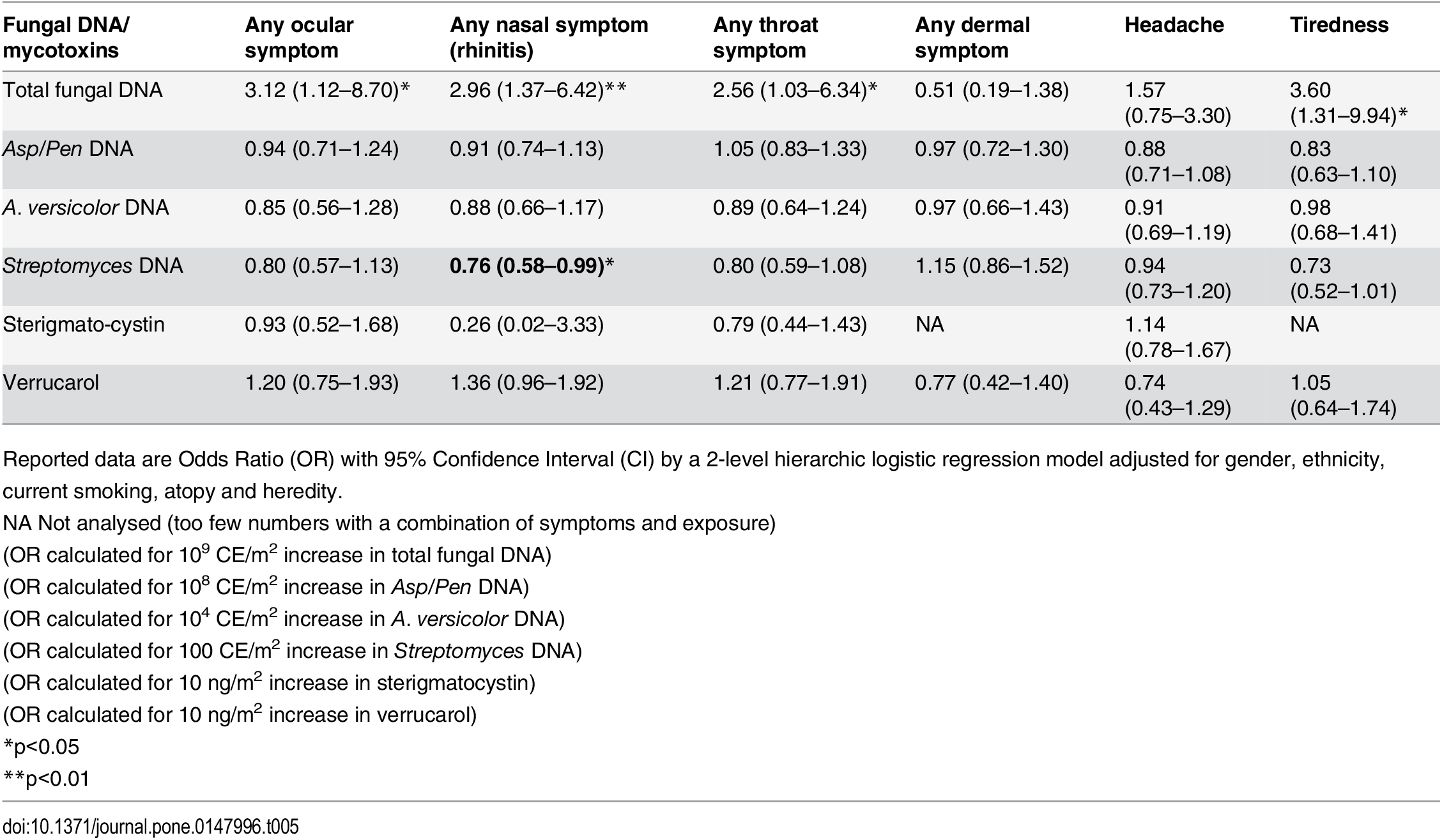 They also used Petri dishes to collect dust samples that settled over the course of a week and found a positive association between Stachybotrys chartarum DNA and dermal symptoms and an association between cat allergen levels (Fel d 1) and headache.
At first I thought that teaching style was probably a more important factor for classroom fatigue (and it still might be). But after several days of experiencing the symptoms of seasonal allergies, I am once again reminded that the immune system can indeed make you feel very tired.