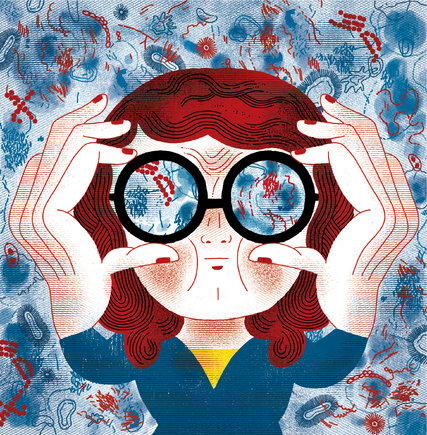 There is a wonderfully essay by Tal Abbady coming out in tomorrow's New York Times (and available online now).
A few years in Spain, and my mother's last days, helped me see the futility of a sterilized life.
Source: Less Disinfectant, More Rioja 
The essay is about many things, including differences between cultures (pun intended by me), her mother, her life, fear and freedom.  The fear part includes a focus on fear of germs.  She includes discussion of people who try to sterilize the world around them – their hands – surfaces – and every bit of their lives.  I don't want to spoil the essay, but just want to really suggest that everyone reads it.  And I love the ending
When fears of a contaminated-armrest death creep up, just contemplate the many millions of microbes that sheathe any human body. Most, but not all, are quite friendly.
---
---
For a related (though nowhere near as well written) post I wrote about how germophobia has gone crazy see Studying — not wantonly killing — the microbes around us and the rise of the "microbiology of the built environment"