(Thanks to Paula Olsiewski for passing on this information from the EPA)
Dear Stakeholder,
Consistent with Executive Order 13777, the U.S. Environmental Protection Agency's (EPA) Office of Air and Radiation (OAR) is hosting a public teleconference on April 24, 2017, from 11:00 a.m. to 2:00 p.m. EDT to solicit input on specific air and radiation actions that could be repealed, replaced or modified to make them less burdensome.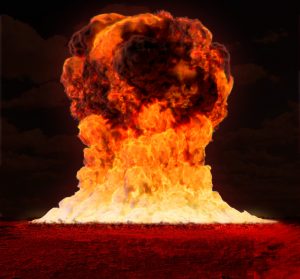 On February 24, 2017, President Donald Trump issued Executive Order 13777 on Enforcing the Regulatory Agenda. The Executive Order establishes the "policy of the United States to alleviate unnecessary regulatory burdens placed on the American people." Among other actions, it requires each agency to create a Regulatory Reform Task Force to evaluate existing regulations and identify regulations that should be repealed, replaced or modified.
OAR is holding a public meeting via teleconference on April 24, 2017, so we can listen to and learn from those directly affected by our regulations. The focus of this teleconference will be on air and radiation actions only. We invite you to provide input on these actions during the public teleconference or by submitting comments to the EPA-wide docket using docket number EPA-HQ-OA-2017-0190. The docket, which is accessible through www.regulations.gov, will remain open through May 15, 2017. OAR will give equal consideration to input provided through either of these methods.
Additional information on joining the teleconference and submitting comments through the docket is below. For questions about this process, please contact oarinvitations@epa.gov. For more information about this effort, please visit www.epa.gov/laws-regulations/regulatory-reform.
Teleconference Details
OAR's public teleconference will be an operator-assisted call. The call will begin with brief remarks from EPA, and the remainder of the call will be dedicated to listening to public input. Participants wishing to speak or listen do not need to register in advance for the teleconference. To hear the opening remarks, please dial in 10 minutes before the start time. You may call in to the teleconference at any time during the 3-hour period.
If you wish to speak, you may nominate yourself to speak at any time by pressing *1 on your phone; your name then will be added to a queue. Speakers will be asked to deliver 3 minutes of remarks and will be called upon on a first-come, first-served basis. OAR will do our best to hear from everyone who wishes to speak. The teleconference will be transcribed and will be added to the docket. If you do not have the opportunity to speak on the call, please submit your input to the docket (docket number EPA-HQ-OA-2017-0190). OAR will give equal consideration to input provided through either of these methods.
| | |
| --- | --- |
| Date: | April 24, 2017 |
| Time: | 11:00 a.m. – 2:00 p.m. EDT |
| Participant Dial-In Number: | (800) 305-3182 |
| Conference ID Number: | 8535873 |
Providing Input Through the Docket
Comments can be submitted to the public docket, EPA-HQ-OA-2017-0190, which is available at www.regulations.gov. The docket will be open until May 15, 2017.
We also recommend that you clearly include the subject area on which you are providing input at the beginning of your comment. The subject area could include, but is not limited to, a reference to any of the following:
Code of Federal Regulations regulatory citation or Part/Subpart citation (e.g., 40 CFR part 1900, 40 CFR 1900.10(b), etc.).
Federal Register citation.
Regulatory program or rulemaking title.
Title of guidance document.
Detailed instructions on how to submit comments to the docket are available at www.regulations.gov/help. Also, EPA's Tips for Effective Comments can be found at www.epa.gov/dockets/commenting-epa-dockets#tips.