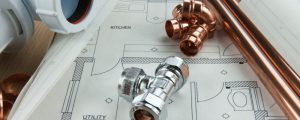 Came across this relevant article today; "The sporadic nature of Legionella pneumophila, Legionella pneumophila Sg1 and Mycobacterium avium occurrence within residences and office buildings across 36 states in the United States".
Abstract

Aim

Premise plumbing may disseminate the bacteria Legionella pneumophila and Mycobacterium avium, the causative agents for legionellosis and pulmonary nontuberculous mycobacterium disease respectively.

Methods and Results

Using quantitative PCR, the occurrence and persistence of L. pneumophila, L. pneumophila serogroup (Sg)1 and M. avium were evaluated in drinking water samples from 108 cold water taps (residences: n = 43) and (office buildings: n = 65). Mycobacterium avium, L. pneumophila and L. pneumophila Sg1 were detected 45, 41 and 25% of all structures respectively. Two occurrence patterns were evaluated: sporadic (a single detection from the three samplings) and persistent (detections in two or more of the three samples).

Conclusions

The micro‐organism's occurrence was largely sporadic. Office buildings were prone to microbial persistence independent of building age and square footage. Microbial persistence at residences was observed in those older than 40 years for L. pneumophila and was rarely observed for M. avium. The microbial occurrence was evenly distributed between structure types but there were differences in density and persistence.
Significance of and Impact of the Study

The study is important because residences are often suspected to be the source when a case of disease is reported. These data demonstrate that this may not be the case for a sporadic incidence.