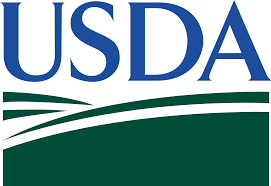 Job posting below:
Postdoctoral Research Associate
Western Human Nutrition Research Center
Davis, California
(Research Microbiologist) Salary Range of $67,574 to $80,993
Announcement Open: December 1, 2019 through January
31, 2020
The USDA, Agricultural Research Service, Western Human Nutrition Research Center in
Davis, California, is seeking a POSTDOCTORAL RESEARCH ASSOCIATE, (Research
Microbiologist) for a TWO YEAR APPOINTMENT. Recent Ph.D. is required. Salary is
commensurate with experience ($67,574 – $80,993 per annum) plus benefits.
The incumbent will analyze 16S rRNA sequence data to characterize the milk microbial
community together with other physiological data from dairy cattle consuming different
diets. Hypotheses generated using this data will be used to design and execute in vitro
bacterial fermentation experiments. A recent Ph.D. in Microbiology or a related field is
required. Knowledge of PCR, bacterial culture and bacterial 16S rRNA sequence analysis
techniques are desirable. Additionally, an interest in dairy cattle health and agricultural
practices is preferred.
Join us in enhancing the health and wealth of the Nation and its people solving problems, expanding knowledge, delivering answers
To apply, please email your cover letter and CV to Dr. Mary Kable; mary.kable@ars.usda.gov.
Citizenship restrictions apply.
USDA/ARS is an equal opportunity employer and provider.