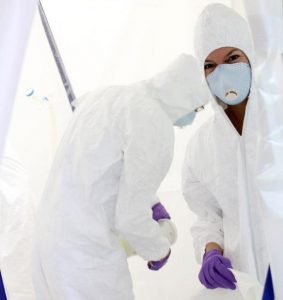 So our collaborators from the Biology of the Built Environment (BioBE) Center at the University of Oregon have been working hard to get their environmental sampling qRT-PCR assays for SARS-CoV-2 up and running.  I'm sure we'll be posting more about their results as they develop.
But they are now offering their testing as a service "Coronavirus Environmental Testing Service: Does your building have the virus that causes COVID-19?"
I could certainly imagine demand for this kind of environmental sampling!