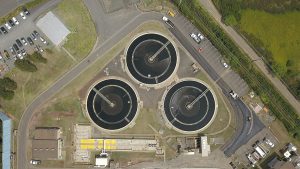 (h/t to Heather Bischel for the link)
Yet another really nice and comprehensive review of the state of things regarding wastewater sampling for SARS-CoV-2.  "Detection and Survival of SARS-coronavirus in Human Stool, Urine, Wastewater and Sludge".  This paper does a particularly nice job of looking at the following three questions:
1)What is the evidence for SARS-CoV-1 and SARS-CoV-2 detection in human stool or urine?

2)What is the evidence for SARS-CoV-1 and SARS-CoV-2 detection in wastewater?

3)What is the evidence for infectious SARS-CoV-1 and SARS-CoV-2 in stool, urine or wastewater?
This seems like it will be required reading in this area.  Abstract below:
The COVID-19 pandemic has revealed many knowledge gaps with implications toward the speed and nature of our response to contain, assess and mitigate risk. The routine discharge of treated and untreated wastewater into rivers and coastal waters has placed SARS-CoV-2 viability in wastewater at the centre of an emerging hazard and potential risk to water industry workers and the public who come into contact with sewage-impacted water. Here we provide a review of the Severe Acute Respiratory Syndrome coronavirus primary literature that presents the evidence base pertaining to the key questions of whether the SARS-CoV-1 and SARS-CoV-2 is shed in stool and urine, is recoverable, and infectious in wastewater. We discuss the challenges posed by the current literature base and the extent to which the current evidence is fit for the purpose of informing robust human and environmental risk assessments.