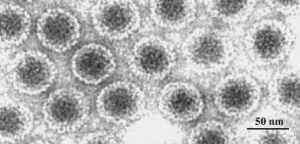 Looks like a potentially interesting course… certainly topical!  Information below, website here.
The study of the microbiome is one of the most promising scientific and medical revolutions in recent times. It is now clear that changes in the microbiome composition (referred to as dysbiosis) are major drivers to several human diseases and public health threats. In particular, there is now solid evidence that the microbiome is very important to the evolution of viral infections, including the novel coronavirus causing Covid-19. In fact, the number of medical disorders potentially associated with microbiome imbalance is constantly on the rise.

The Global Virus Network is partnering with The University of South Florida Initiative on Microbiomes to offer an Online Course on Microbiomes and their Impact on Viral Infections. Taught by world-renowned expert instructors, this non-credit course will provide you with the latest knowledge on the importance and role of the microbiome in preventing, mitigating and treating diseases.

Please see more detailed information here. You can register for the course here.