Regular visitors to the microBEnet website maybe have noticed some big changes in the last few months to the site layout.   More interesting than the visual changes, are the things going on behind the scenes.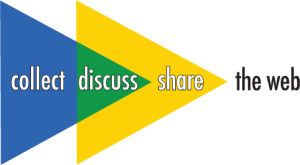 microBEnet has partnered with Press Forward which is a free and open-source project  that aims to "enable teams of researchers to aggregate, filter, and disseminate relevant scholarship using the popular WordPress web publishing platform".  Basically Press Forward is a plugin to WordPress that helps in aggregating and publishing content.   We have put over 100 RSS feeds into Press Forward and it's easy for someone on the backend to skim through the results of those feeds and "nominate" topics of interest.   Others can then turn those into blog posts, either and just and idea to be blogged about or by re-posting a version of the (credited) original content.
So a quick tour, we now have a "Featured Articles" bar across the top with posts of particular interest.   Down below are 9 boxes which contain mostly feeds through the Press Forward publication, organized by topic.
Let us know your thoughts on the new layout!
Funding for microBEent comes from the Alfred P. Sloan Foundation through their "Microbiology of the Built Environment Program". Much of the implementation and integration  of Press Forward has been undertaken by Simon Dvorak thought Academic Technology Services at UC Davis. Special thanks to Stephanie Westcott and the rest of the Press Forward team for support and inclusion as a pilot project.