As buildings move forward in an attempt to become more "green," it is important to continue to assess how the microbiology changes with these new systems. A recent study from Keely et al used high-throughput pyrosequencing to look at what microbes live in the different points in grey water systems. The sampling efforts were split into three sources of water: the shower and sink handwash, the equalization tank that comes prior to water treatment, and the laundry.
They found that almost half the sequences from laundry water were skin-associated, which doesn't come as too much of a surprise. Additionally, the shower and sink handwash and equalization tank samples contained genera that are commonly found in wastewater infrastructure. The equalization tank also had many anaerobically adapted genera. Samples were taken over several months and showed a taxonomic distinction between the laundry water and the rest of the samples. Interestingly, the exception was that sink handwash samples from December were like a hybrid between the laundry and other sink handwash samples.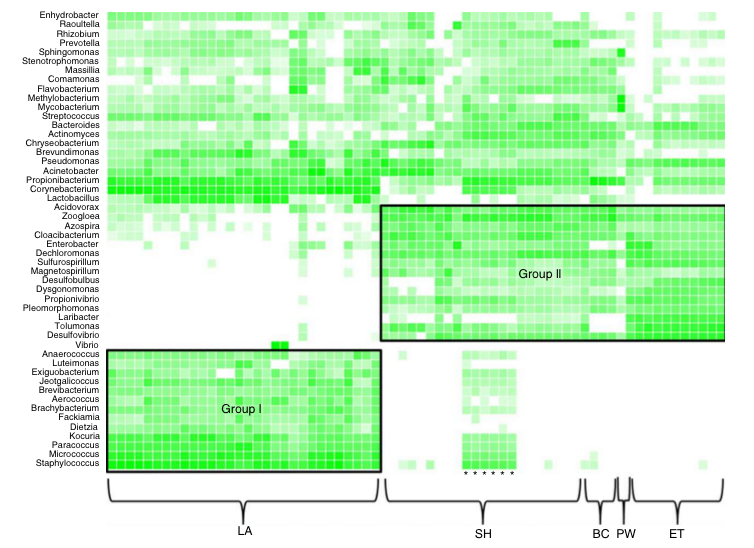 Here on microBEnet, we often see articles about microbes in water, but seldom specifically about grey water, so this is especially cool to see. Its important to take into account how green technology and innovation in buildings affects microbiology. Otherwise, we might be creating new problems by solving the old ones.