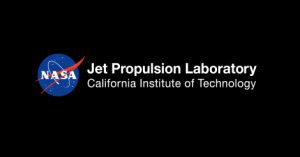 I'm a sucker for space microbiome research, I admit.   Here's a great sounding postdoc opportunity with our collaborator Parag Vaishampayan at JPL.
We ask the biggest questions, then search the universe for answers—literally. And, with great opportunities come great responsibilities! In the Biotechnology and Planetary Protection group at JPL, we enable space exploration by measuring and controlling microbial contamination of spacecraft. Our efforts protect science objectives of current and future missions by reducing the potential for Earth microbes to reach, and proliferate on, other planetary bodies within the Solar System. We are seeking a postdoc to perform bioinformatic analyses of spacecraft microbial populations.

At JPL and in collaboration with NASA's Office of Planetary Protection, we are developing tools to both monitor and characterize microbes on spacecraft as a means for minimizing the transfer of Earth microorganisms to extraterrestrial environments. To date, a wide range of investigations have examined the microbial diversity of Spacecraft Assembly Cleanrooms (SAC), using both conventional and state-of-the-art molecular techniques. We seek to move these analyses to the next level and understand microbes directly associated with spacecraft. Such analyses represent a ground breaking challenge for bioinformatic tools due to the very high cleanliness standards to which spacecraft are held.
Responsibilities
The selected candidate will support analysis of metagenomic data by performing and creating bioinformatics analyses on an extraordinarily rare data set derived from the Mars 2020 mission hardware.

The postdoc will be under the mentorship of Dr. Parag Vaishampayan and will have opportunities to experience the final months of preparation for a robotic mission to Mars. Ultimately, we expect this collaborative effort will develop successful methods that pave the way for missions to assess the habitability and presence of biosignatures throughout our Solar System.  The appointee will collaborate with the JPL advisor, other postdocs, scientists and engineers in JPL's Biotechnology & Planetary Protection group (352N), resulting in publications in the open literature.
Candidates with a recent PhD in Microbiology and/or bioinformatics as well as a strong background in metagenomics, computational biology and next generation sequencing are the best equipped for success in this role. The ability to apply statistical techniques to describe large data sets is also a plus. Eligible candidates will have received their PhD within the past five years since the date of their application. Postdoctoral Scholar positions are awarded for a minimum of one-year period and may be renewed up to a maximum duration of three years.

Candidates should submit the following to this site: CV, representative publications, contact information for three references, and a cover letter stating their research accomplishments and interests. The position will remain open until filled.

Work Authorization

Ability to Obtain Work Authorization